Facebook is too late to learn from experience
Facebook CEOs have taken charge of themselves in the scandal of user data after days of silence. In his post, he insisted on taking measures to prevent similar incidents happening in the future, as well as take steps to help third parties not sell user data again.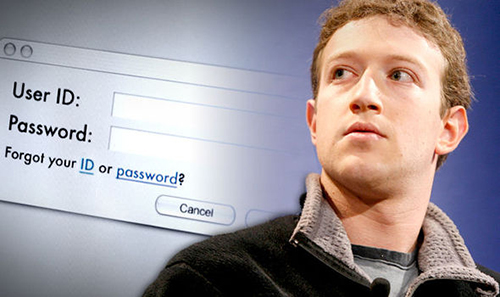 "First, Facebook will investigate and thoroughly analyze all applications that have access to user information from 2014 and proceed to remove suspicious applications." We also forbid any developers Apps that abuse the personal information will also be 'banned' the next time, said Mark.
According to  Motherboard , this seems to be a good idea, but Facebook has "lost the cow to care", when the amount of data leaks are extremely large. In addition to the 50 million US user data, there are many similarly lost things in the past.
Woodrow Hartzog, author of  Privacy Plans  : The Battle to Control the Design of New Technologies, argues that users should assume that the data is Theft has its own personal information to enhance the sense of protection.
Actually, this is not not happening. When playing the game, using fortune-telling applications, personality traits … are provided from third parties as users have "surrendered" the data themselves. Historically, applications of this type have been primarily responsible for exploiting, collecting, and selling data to other parties, which has nothing to do with users. From now on, Facebook may ban these kinds of apps, but who knows how many personal information has been lost? Data a few years old does not mean it will not be useful.
"The sale of nominal data allowed by Facebook for older applications may be outdated years, but you can use them all for the new system," said Alan Mislove, data on the Facebook platform  at Northeastern University.
For example, a third-party developer creates a "color that fits your personality" app. When playing, the application requires access to name, date of birth, phone number, marital status, status update history … You click OK and play this app, then recognize them collect Too much data and account unlinking, or the app itself is removed as it is no longer compatible with Facebook's user terms. Do you think the data you provided will be deleted? The answer is no, they remain in the database of the creator of the application, but not online anymore. One day, they are still for sale, it is still useful if the things you provide are true.
Facebook promised to intervene more deeply in the above applications, but it is certainly difficult to control applications that have been "dead". Do you remember how many games you have played such as "Guess your personality", "How old are you?", "Who is your future spouse?", "Who's your Facebook? "from 2011 to now? If you do not remember clearly, the personal information you shared is a lot.
After some time for the applications to "roll out", the corrective action that Mark put out seems too late, but late than not. However, part of the error also comes from the user's ease of use. Responsibility to protect Facebook users is natural and should be done at this point, but users also need to be more alert to take advantage of.